Ecommerce & Marketplaces Newsletter – Jan 7th, 2022
Happy New Year to our readers, and welcome to the first edition of 2022. The world of tax legislation is complex and dynamic; Avalara guides us through the changes that are taking place on the global tax landscape that includes both domestic and international tax policies. Have you ever wondered how many different types of marketplaces are out there and the similarities and differences? The blog from VTEX shines some light on this topic; it even tells us how we can mix types of marketplaces. Boris Lokschin, CEO, Spryker Systems, stresses the importance of developing their own composable commerce capabilities for B2B companies to carve a niche and create an experience that B2B customers crave. Ever heard the term hybrid digital commerce strategy. Through a hybrid digital retail approach that considers the power of physical retail experiences and digital experiences, businesses can reach their audiences no matter where they are or how they shop. In this scenario, both online and offline retailers can learn from each other. The magic happens when they blur the lines and make shopping a seamless experience across the complete customer journey. Techradar's article has more details. Walmart is only behind Amazon in terms of the size of its market share, and it provides many unique advantages to businesses compared to other marketplaces. Forbes articles talk about how merchants can leverage Walmart's brand value, low cost, and solid infrastructure to achieve better growth. Read this and more in this week's edition.
Notable news from the past week

Global Tax Changes – By Avalara

The world of tax legislation is dynamic in nature, and businesses are experiencing the effects of it. Help them prepare for the future with the newest tax changes report from Avalara. From developments like the digitalization of invoicing to a proposal to eliminate corporate tax advantages, businesses need to be informed to keep up with compliance. Read Avalara Tax Changes 2022 to learn about new domestic and international tax policies, the latest on how supply chain disruptions can affect your customers, and more.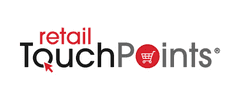 Why Ecommerce Growth Will Benefit from Brick-and-Mortar Stores' New Role

Retailers selling online have benefited from the ecommerce surge engendered by COVID-19, but as with anything else in this industry, they can't afford to rest on their laurels — particularly as reopened physical stores up their game. Ideally, of course, omnichannel retailers will find ways to provide a seamless experience no matter what touch point a shopper uses or where they are in their purchase journey.
A Guide to The Many Types of Marketplaces
Marketplaces (also known as e-marketplaces or online / digital marketplaces) are an established business model in the commerce industry. The marketplace landscape has experienced tremendous growth in 2021. A marketplace is a single website that hosts different third-party sellers on its virtual premises; Customers can browse, compare and buy items from multiple sellers in a single spot, thereby being a convenient shopping spot. This article covers different types of marketplaces and how they are similar and dissimilar.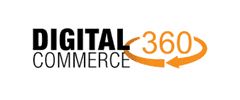 Get Beyond the Marketplaces of Amazon, Google and Facebook

Online B2B market in the US was worth more than $6.6 trillion globally last year and is predicted to grow at nearly 19% from 2021 to 2028 as buyers increasingly migrate online. Rather than being "an invisible cog" in an online marketplace operated by a large tech company, B2B sellers should build their own ecommerce portal designed to address the complex purchasing needs of today's buyers, writes Boris Lokschin, CEO of Spryker Systems.
Alibaba Fully Connects Online Marketplaces Taobao and Tmall, Establishing "China Digital Business Sector"
The China Digital Business Sector newly established by Alibaba includes online marketplace businesses Taobao, Tmall and Alimama, the firm's B2C retail business, the community marketplace Taocaicai, Taote and Domestic Trade (CBU).The main change of this adjustment is to fully connect Taobao and Tmall, setting up a "3+2" organizational structure. The two formerly independent business groups are now merged, with three centers.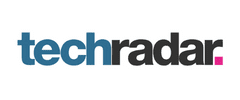 How to Build a Hybrid Digital Commerce Strategy
The future of retail is online. Or is it? Maybe the rhetoric around the transition to fully online shopping has been overplayed and it's time to take a step back and fall in love with our high streets again. The figures don't lie. Research by WP Engine found that 60% of Millennials and Gen Z survey respondents plan to continue using the digital shopping channels they adopted or increasingly used during the pandemic. But that won't be a complete move to digital-only.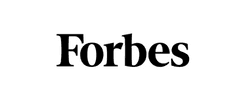 The Benefits Of Selling On Walmart Marketplace, And How To Get Started   

Walmart Marketplace, the retail giant's e-commerce arm, is growing at a rapid pace. In its 2021 fiscal year, Walmart's U.S. e-commerce sales grew 79%, and as of July, its platform has more than 100,000 sellers. Ranking second behind Amazon in terms of the largest e-commerce market share, Walmart's online platform can offer various unique benefits to your business that other marketplaces don't.
To subscribe to the Ecommerce & Marketplaces Newsletter, please complete the subscription form on this page (either to the right or below this article, depending on device). If you have any suggested content for this newsletter or would like to discuss evolving your organization's digital commerce, please write to us at info@mcfadyen.com.