Ecommerce & Marketplaces Newsletter – Dec 31st, 2021
This week, our two big stories look at what customers will be buying in 2022 and how shopping will evolve after the pandemic. In the Forbes article, eCommerce experts predict some product trends that will dominate 2022. Adweek tells us about the eight ways shopping is likely to evolve in 2022. Livestream was one of the biggest trends for 2021, and it is going into the next year with the same enthusiasm. The Stream-influencers will continue to rise both in the US and China. Gartner predicts that by 2026, over 60% of millennials and Gen Z will prefer eCommerce transactions on social platforms. Digital Commerce 360 has editor picks on the best online retail stories of 2021. The key categories include industry analysis, COVID-19 impact, customer experience, and retailer spotlight. Should retailers keep their stores business separate from eCommerce? That is a strategy some investors are pushing for; Wall Street Journal story has some insights. There has been a tremendous surge in eCommerce in the last two years, and building a direct-to-consumer strategy has become a critical capability for many businesses. But how exactly do we scale D2C? McKinsey provides some great tips. D2C delivers the opportunity for companies to look at e-commerce in a new way to maximize its benefits and stay competitive in an increasingly connected world. The digital grocery landscape is changing fast, and more people are buying online than ever before. Convenience and reliability are more significant drivers for customer satisfaction than just speed of delivery. Retail Touchpoint story has more details. Read this and more in this week's edition.
Notable news from the past week

What Will Customers Be Buying In 2022? E-Commerce Experts Reveal Product Trends

After another tumultuous year in the retail industry, and with rising costs and tightening budgets driving consumers to shop more intentionally than ever, the key for retailers will be honing in on the most wanted products in 2022.Here's what e-commerce leaders from Etsy, Pinterest and Shopify are predicting as bestsellers in the year ahead.
8 Ways Shopping Will Evolve in 2022

As 2021 comes to a close, it's time to once again gaze into our crystal ball—which is actually a group of retail and ecommerce experts—and ask what's to come in 2022. Much of what's in store will be familiar, but there is at least one new entrant on the list. We'll be back in December 2022 to see how they did. For now, here are eight predictions on the future of shopping.
Editors' Picks: The Best Online Retail Stories of 2021?
While 2021 didn't bring as many surprises as 2020 did, it certainly was still a year of disruption for the retail industry. With continued stimulus checks and vaccines rolling out broadly in the U.S., consumer spending levels, both online and in-store, remained elevated. Consumers continued buying in "hot" pandemic categories online, like food and furniture, while also resuming spend in other categories, such as apparel and travel-related products. With continued consumer spending, supply chains became further stretched, causing delays and frequent out-of-stock inventory issues.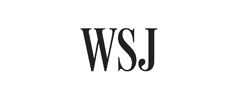 Should Retailers Split E-Commerce From Stores? A High-Level Debate

Macy's Inc.and Kohl's Corp. KSS have recently come under pressure from different investors to split off their e-commerce businesses. The activist push follows a decision by the owner of Saks Fifth Avenue in early 2021 to do just that. The separation has allowed Saks to raise money to fuel its growth as e-commerce has surged during the Covid-19 pandemic. The valuations of other online retailers such as Farfetch Ltd. have exceeded those of more-traditional chains..
The Six Must-haves to Achieve Breakthrough Growth in Ecommerce D2C
The explosive growth of e-commerce over the last five to ten years has confirmed its role as a critical asset for companies as they adapt to an increasingly online world. COVID-19 amplified this: e-commerce was instrumental in surviving the challenges of the pandemic, and will remain pivotal in the "new normal". Given the limitations on in-store shopping, many consumer segments that were hesitant to shop online were forced to try it in 2020, and haven't looked back. With e-commerce surging, building direct-to-consumer capabilities is more important than ever—but how do companies truly scale their D2C business?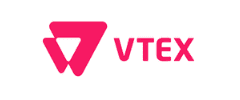 The Fashion Marketplaces Winning The Ecommerce Game
Online marketplaces, characterized by multiple third-party sellers selling on a single touchpoint and taking care of order fulfillment themselves, have experienced tremendous growth in the past few years. In 2020, boosted by the pandemic. Why such growth? Because marketplaces embody a more convenient way to shop, as customers can discover, compare and buy items from a mixture of brands in one go. Recognizing this value proposition, marketplaces have started popping up like mushrooms after rain.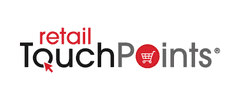 Convenience and Reliability Trump Speed in Digital Grocery, and Here's How to Deliver Them   

Reliability is an important aspect of any ecommerce transaction — no one likes shipping delays or out-of-stock messages — but digital grocery is where this consideration becomes truly paramount. Food is often time- and temperature-sensitive, and retailers looking to get their online grocery programs right need to deliver on convenience above and beyond even what's expected in the rest of the retail industry.
To subscribe to the Ecommerce & Marketplaces Newsletter, please complete the subscription form on this page (either to the right or below this article, depending on device). If you have any suggested content for this newsletter or would like to discuss evolving your organization's digital commerce, please write to us at info@mcfadyen.com.