Ecommerce & Marketplaces Newsletter – Dec 24th, 2021
We continue to look back at this year while also providing some predictions on what to expect in eCommerce Marketplaces in 2022. Kicking off with McKinsey's Year in Charts, it looks at some of the key themes and trends of the year 2021 and year two of the COVID pandemic. The insightful charts help us to get a perspective on the ongoing pandemic, its economic repercussions against the backdrop of the ever-evolving digital landscape. The pandemic has accelerated the embrace of digital technologies, and the companies already prepared for the transformation have clocked faster growths. The article from The Drum explains why 2022 will be the year for marketplaces. While Amazon is always leading the charge, others are catching up, creating their unique paths and business models. The Blog from SEM Rush looks at the eCommerce trends that will define 2022. Sustainability is becoming a central theme for many marketers as they move away from plastics; this is followed by reducing waste by upcycling and using second-hand products, reducing the carbon footprint. Companies like Apple and BestBuy are now offering deals on refurbished items. As consumers make their final holiday purchases, one thing is clear. Ecommerce continues to reign supreme, and marketplaces are the most preferred medium for shopping; Forbes has more insights. Algolia shares some technical observations on optimizing an already fast indexing process with some advanced use cases. Read this and more in this week's edition…
Notable news from the past week

2021: The Year in Charts

McKinsey has curated 21 of this year's best data visualizations that have illuminated some of the key themes and trends covered publishing during year two of the COVID-19 pandemic. Together, they capture a lot of what our collective next normal looked and felt like in 2021. Browse through the charts to learn more about the lingering pandemic, the future of work, the impact of climate change, and digital's ever-evolving landscape.
Online Marketplaces Predictions For 2022: What Can We Expect From Amazon, eBay, Wayfair, Etc?

This year has seen the continued growth of online marketplaces such as Amazon, eBay and Wayfair. As we know, the trend away from the traditional high street was turbo-charged as a result of the Covid 19 pandemic, which continued into 2021. But what else can we expect from online marketplaces in 2022?2022 will be the 'year of the marketplace'. Amazon led the way, but others are fast catching up.  They come from different roots – auction (eBay), retail (Next), publishing (Country Life), Social (Facebook and Tik-Tok), makers and craftspeople (Etsy) – but they're all growing up to be in the same place – a purchasing channel.
What Ecommerce Trends Will Define 2022?
2021 has been an interesting year for businesses across the globe. From major advancements in technology to widespread challenges with supply chains, the last 12 months have kept business owners and marketers on their toes. And with no end to the excitement in sight, it's more important than ever to track emerging trends and stay ahead of the curve. The explosion of ecommerce this past year is one global trend we've been watching closely. As 2021 comes to an end, we're reviewing the data and thinking about what trends we can expect in this realm. Here are our top 5 ecommerce trends for 2022!
Why The Brands Of Tomorrow Are Being Discovered In The Online Marketplace

As consumers make their final holiday purchases, the data is clear: eCommerce continues to reign supreme, with no signs of slowing down, and marketplaces are the preferred medium for purchasing. According to a recent Prosper Insights and Analytics, nearly half of consumers (45%) plan to continue the shopping behavior they have adopted during the pandemic well after it is over, relying on the convenience of checkout and variety of options that eCommerce and marketplaces provide.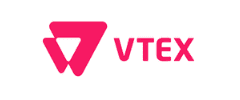 It's Time to Convert More With User-generated Content (UGC)
Picture yourself in your shoppers' shoes. You are browsing an electronics ecommerce store looking for a new fridge and, suddenly, you find out that your favorite "mum influencer" has that same appliance at her home. How do you find out? By seeing her own picture on the product page, which helps you get an idea of how big that fridge is and what it looks like in a real kitchen. It also induces trust for you to make a purchase, just like a customer review does! This is called user-generated content (UGC) and it's the next big thing to increase customer engagement and a website's conversion rate.
How To Optimize An Already Fast Indexing Process
Fast indexing ensures that search results contain the most up-to-date information in the most timely manner. The meaning of "timely" depends on every company's particular business activity. Fast indexing comes out of the box – that is, there's nothing you need to do to optimize the indexing process, it's already fast enough for most use cases. But in some situations, optimizing adds speed to the standard indexing process. We see this in a handful of advanced use cases where data needs to be updated even faster than usual, sometimes in real-time.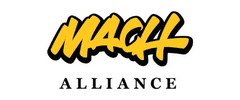 Using MACH To Win With Today's Consumer   

Even before last year's accelerated shift to digital, consumers shopping across more than one sales channel had been more valuable than single-channel shoppers for some time. What has changed is the pace at which retailers are required to meet their digitally savvy customers. This is why more are turning to MACH principles. This means ensuring a commerce tech architecture is based on cloud-native and headless systems using microservices and application programming interfaces (APIs).
To subscribe to the Ecommerce & Marketplaces Newsletter, please complete the subscription form on this page (either to the right or below this article, depending on device). If you have any suggested content for this newsletter or would like to discuss evolving your organization's digital commerce, please write to us at info@mcfadyen.com.