Ecommerce & Marketplaces Newsletter – Dec 17th, 2021
We start this week's edition with "Marketplaces Year in Review" from Marketplace Pulse. 2021 will be most remembered as a year of broken supply chains and for the critical question – if the pandemic boosted eCommerce growth. Shopify continued to add functionalities that brought the app closer to a marketplace, while Amazon dominated, doubling its size in two years. It's unlikely to get challenged by anything that does the same thing as it's so far ahead in that race. Insights from MACH Alliance explains "Digital Agility" and how "fast execution" allows the development team to get more creative and design better customer experiences. Conversational Commerce is not just a buzzword; the VTEX blog tells us it's already a reality in many countries. COVID accelerated its growth, and its most likely to be the new normal for retailers across the US in 3-5 years. Conversational Commerce is a sustainable combination of powerful AI and NLP tools. And we are not done yet with updates on the peak holiday season that culminated with the end of Cyber Week. Compared to last year, on-time shipping performance has improved for UPS and USPS, while FedEx has become slower. Digital Commerce 360 has all the details and more. Wall Street Journal delves into the economic appeal of marketplaces, the low-cost, high margin opportunity with very little upfront investment without the need to purchase and hold inventory. Read this and more in this week's edition…
Notable news from the past week

Marketplaces Year in Review 2021

2021 was the year of broken supply chains, Amazon aggregators, more advertising, Shopify's almost-marketplace, and one unanswered question – did the pandemic boost e-commerce after all? For now, the world of marketplaces revolves around Amazon – it has doubled in size in two years. No one will challenge it directly, but a different paradigm might. It is often shocking how centralized the industry is around Amazon. When considering marketplace GMV and future potential, the list grows tiny. Amazon is at the top, eBay near it (but struggling to regain relevance), and then there is Walmart..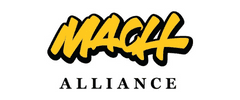 Inspire Your Team. Captivate Customers. All Through Digital Agility

Ever tried to implement a new campaign or idea only to hit a technological wall? Or be faced with a mountain of manual work? You'll understand first-hand that digital agility is not just a buzzword. Essentially, it's defined as three different parts: hyper-awareness, informed decision making and fast execution. Digital agility isn't just about technology, it's about how it allows you to change your working environment. Into one that's fast. One that promotes creativity and empowers you to makes things happen. We are going to focus on 'fast execution' and why improving this would allow your team to be more creative and your customer experience better.
The Death of Browsers! Conversational Commerce is the Future for US Retailers
Conversational commerce is an unstoppable tsunami. It is already a reality in many countries and in the next 3 to 5 years will be the new normal for US retailers and brand manufacturers. When COVID-19 arrived, it accelerated the path towards digital commerce. All retailers and brand manufacturers adapted to the digital world to survive the temporary extinction of in-person interactions while the pandemic peaked.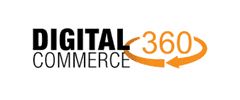 Early Holiday Shopping Helps On-time Package Deliveries

On-time shipping performance improves for UPS and USPS compared with a year ago. FedEx continues to struggle with on-time delivery as it integrates last-mile delivery of economy-rate packages after discontinuing a contract with USPS earlier this year. The already complex task of manufacturing or otherwise sourcing products and selling them to consumers got a lot harder during the pandemic.
Amazon's Marketplace Model Coming to a Store Near You
Everyone and their brother is getting an online marketplace. What should investors make of it? The channels, which allow third-party sellers to list, sell and ship items on an established retailer's site, are having a bit of a moment. The immediate economic appeal is obvious: They are a relatively low-cost, high-margin opportunity. There is little upfront investment on the part of the retailer, which doesn't have to buy and hold inventory.
Loblaw's eCommerce Strategy: A New Online Marketplace
Recent years have seen an increase in the number of retailers using online marketplaces to reach new customers and expand the footprint of their businesses. Platforms such as Amazon's marketplace can help smaller businesses get noticed in the swirling maelstrom of online options. Online marketplaces are loved by customers as well. Fifty-three percent of paid units sold on the Amazon platform as of Q3 2019 were through third-party sellers and on Amazon's Prime Day 2019, 33% of total sales for the day were from marketplace sellers. Nearly half of Amazon sellers generate 81% – 100% of their revenue through the platform and 73% of businesses with one to five employees sell on it.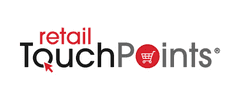 Costco Doubles Down on Ecommerce With Pickup Locker and Marketplace Expansions   

Costco will put a renewed emphasis on ecommerce by doubling the number of locations with pickup lockers over the coming year and expanding its Costco Next brand directory. The retailer's net sales were up 16.7% to $49.4 billion in Q1 2022, with digital sales up 13.3% year-over-year. Currently, 112 Costco warehouses have pickup lockers, according to CFO Richard Galanti on a call with investors. The expansion will bring them to more than 200 stores, though Galanti did not provide an exact target for the expansion.
To subscribe to the Ecommerce & Marketplaces Newsletter, please complete the subscription form on this page (either to the right or below this article, depending on device). If you have any suggested content for this newsletter or would like to discuss evolving your organization's digital commerce, please write to us at info@mcfadyen.com.