Ecommerce & Marketplaces Newsletter – Dec 3rd, 2021
Cyber 5 is behind us, and in this week's edition, we bring some great stories around the consumer sentiment and if things are back to normal in the post COVID world. Starting with the blog from Adobe Analytics, we look at the biggest online shopping week of the year and understand the key takeaways and trends. Adobe Digital Economy Index provides a comprehensive view into U.S. e-commerce by analyzing direct consumer transactions online. We also have data from Salesforce that talks about record-high Cyber Week digital sales, where many of the data points are in line with Adobe Analytics reports and predictions. The Amazon blog post talks about its biggest kickoff to the holiday shopping season ever—Home, Toys, and Apparel were among the top-selling categories from Black Friday through Cyber Monday. Adrien Nussenbaum, co-founder and CEO of Mirakl and also Forbes Councils Member, shares some profound insights into what it takes to build a thriving enterprise marketplace. He presents the case for adopting an enterprise marketplace model to attain increased agility, sustainable growth, and resilience in unpredictable markets. A brand new blog post from VTEX looks at the opportunity cost for not re-platforming. It stresses the importance of making the right bets on technological solutions to generate revenues/ profits faster. Read this and more in this week's edition..
Notable news from the past week

Adobe: Consumers Spent $10.7 Billion on Cyber Monday, $109.8 billion So Far This Holiday Season

Adobe released the final online shopping figures for Cyber Monday and Cyber Week 2021. As part of the Adobe Digital Economy Index, Adobe provides a comprehensive view into U.S. e-commerce by analyzing direct consumer transactions online. Based on Adobe Analytics data, the analysis covers over one trillion visits to U.S. retail sites, 100 million SKUs, and 18 product categories — more than any other technology company or research organization..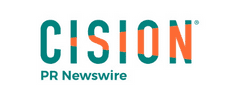 Salesforce Data Reveals Record High $62 Billion in U.S. 2021 Cyber Week Digital Sales

Salesforce, the global leader in CRM, released its annual Cyber Week report, which analyzes shopping data from over one billion shoppers on the Salesforce Customer 360 platform and activity across commerce, marketing, and service (including 24 of the top 30 U.S. online retailers). Overall, 2021 global online sales hit an all-time high of $275 billion, up 2 percent compared to 2020, and $62 billion in the U.S., up 4 percent compared to 2020.The data shows that digital patterns established during the pandemic are still a force this holiday season, with strong early November growth driven by consumers who were not deterred by higher prices, lower discounts, and decreased product inventory.
Customers Drove Record-breaking Black Friday Through Cyber Monday Sales on Amazon
Since Amazon kicked off the holiday season on October 4, customers have saved big—including millions in savings over the Black Friday and Cyber Monday holiday shopping weekend. On Black Friday and Cyber Monday, customers shopped incredible deals across every category from fashion and home to electronics, toys, Amazon devices, and beauty. On Black Friday alone, Amazon offered customers products with incredible savings compared to other retailers.
The Opportunity Cost Of Not Replatforming

Replatforming an ecommerce business is often a complex, stressful and daunting task for ecommerce managers and teams. But immense growth opportunities await after an ecommerce migration project is completed, clearly making the hassle more than worthwhile. The truth is that a cost-benefit analysis on this matter is not so straightforward. But great returns on investment are bound to arrive if the business bets on the right technological solutions. In fact, some might even materialize overnight, proving that benefits are not so far into the post-migration future.
How To Drive Higher Conversions In C2C Marketplaces
User-generated content is the new and rapidly growing trend in the ecommerce industry. Social commerce combines social media and ecommerce platforms to provide customers with highly personalized and precisely targeted online product discovery process and shopping experiences. Live Streaming product reviews are taking the ecommerce world by storm and boosting engagement, sales, average cart volume, and speed of online purchasing. Marketplaces are undeniably leading in the adoption of these new innovative practices.C2C marketplaces stand out in their unique ecommerce operational needs and business model requirements.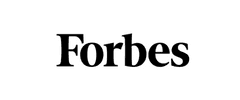 What Does It Take To Build A Thriving Enterprise Marketplace?
Enterprise marketplaces are proving to be an essential priority for retailers and brands looking to capitalize on expansive growth in consumer e-commerce. According to new research, in 2020, online marketplaces represented 62% of all online sales, totaling $2.68 trillion globally. Perhaps even more significantly, they grew at twice the rate of overall e-commerce during a period of both growth and unpredictability for the retail industry. The marketplace business case has been proven many times over, demonstrating that those who adopt the enterprise marketplace model enjoy increased agility, sustainable growth and resilience in unpredictable markets.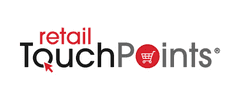 Pinterest's Mission: Make its Platform the 'Starting Point for Shopping Journeys'

Pinterest is a social media platform and yet…it isn't. At the very least, the form it takes is very different from its counterparts: "Pinterest is not social media, although we are grouped in that category," said Dan Lurie, Head of Product, Shopping at Pinterest. "We've used different terms over time — at one point we talked about being personal media, not social media. We are a place for a user to plan for their future, to get inspired, so I think 'visual search engine' or 'visual discovery engine' is a better way to capture what we are.
To subscribe to the Ecommerce & Marketplaces Newsletter, please complete the subscription form on this page (either to the right or below this article, depending on device). If you have any suggested content for this newsletter or would like to discuss evolving your organization's digital commerce, please write to us at info@mcfadyen.com.