Ecommerce & Marketplaces Newsletter – Nov 19th, 2021
The holiday season is around, and we start this week's edition with Bain & Company's take on the market sentiments. While Amazon continues to dominate the market, category-specific marketplaces seem to be winning as well. Our story from TechCrunch focuses on strategies for setting marketplace take rates. There are some great insights how take rate is a variable depending on the stage of the business. McKinsey & Company's story focuses on how online resale marketplaces are turning secondhand fashion into a mainstream market. It is part of the McKinsey on Start-up's podcast. In other news, Macy's plans to take on Amazon, eBay, and Walmart with its own digital marketplace, the expected rollout will happen in the second half of 2022. ChannelAdvisor shares some great insights on creating a winning pricing strategy for the e-commerce marketplace; a structured pricing strategy is a must if you want to rise consistently on top results. Read this and more in this week's edition…
Notable news from the past week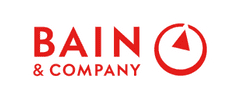 Marketplaces Prepare to Share Amazon's Holiday Cheer

Amazon's endless aisle remains a force to be reckoned with this season, but category-specific marketplaces are winning over customers, too. Two weeks into the holiday shopping season, signs continue to support our projection for a second year of exceptional sales growth. Meanwhile, US retail sales were up 12% year over year in the third quarter. While inflation partially explains this uptick—the Consumer Price Index increased 5.3% compared with the third quarter of 2020—it's clear consumer demand is holding strong.
4 Strategies for Setting Marketplace Take Rates

Every marketplace or platform startup has to decide how much they should charge for transactions on their platform, known as the "take rate." It's important for founders to remember that maximizing the take rate of the platform is not the goal. A higher take rate typically leads to lower transaction volume, and depending on the stage a company is in, it may be advantageous to charge a lower take rate than what you can sustain to gain a strategic advantage.
How Online Marketplaces are Making Secondhand Fashion a First Choice
Online resale marketplaces are turning secondhand fashion into a mainstream market. Maximilian Bittner, CEO of Vestiaire Collective, thinks growing interest in sustainability will further fuel the category. In this episode of the McKinsey on Start-ups podcast, McKinsey senior editor Daniel Eisenberg speaks with Maximilian Bittner, the chairman and CEO of Vestiaire Collective, a leading, global online fashion resale marketplace. An edited transcript of their conversation follows.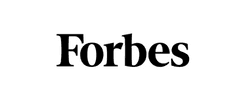 Why The Most Successful Brands Connect UX And CX

The siloed UX and CX of the past breaks down under evolving business models and rising expectations. As more brands merge products and outsource service delivery into a single user experience (think Uber, Instacart and Airbnb), the UX and CX must connect in real time to be successful. What does connected UX and CX look like? Several brands have already nailed it, consistently delighting customers with experiences that are both simple and satisfying to engage with.
Macy's Takes on Amazon, Walmart, eBay with Digital Marketplace
Macy's plans to launch a curated digital marketplace, in what it says is an effort to expand its assortment in existing categories and brands and introduce a range of new categories. The department store company will curate third-party retailers and brands to sell their products on macys.com and bloomingdales.com, with an expected rollout in the second half of 2022.
How to Create a Pricing Strategy for E-Commerce Marketplaces
With millions of sellers and billions of products to compete with on Amazon alone, it can be easy to get buried in data daily — and still feel behind. This is especially true when it comes to pricing on marketplaces, where more sellers than ever are competing across product categories. With more than half of online shoppers regularly comparing sellers to find the best price, it's no longer your product descriptions and images alone that capture attention. Often, pricing is what matters most. If you want to consistently rise to the top of results, having a structured pricing strategy is a must.
Making Sense of the NFT Marketplace   

Non-fungible tokens (NFTs) may seem like a passing craze, but with over $10 billion traded in the third quarter of 2021 alone, it's become clear that this emerging technology — a blockchain-based tool that enables anyone to monetize digital content — is growing into a major industry. NFTs, or non-fungible tokens, have become a major industry. But as with most emerging technologies, there are many competing platforms and approaches to growth, and it's not always obvious which is the best fit for a given business.
To subscribe to the Ecommerce & Marketplaces Newsletter, please complete the subscription form on this page (either to the right or below this article, depending on device). If you have any suggested content for this newsletter or would like to discuss evolving your organization's digital commerce, please write to us at info@mcfadyen.com.