Ecommerce & Marketplaces Newsletter – Nov 12th, 2021
We start this week's edition with the announcement of an upcoming Webinar. VTEX's Chief Customer Officer, Michael von Bodungen, and CEO of McFadyen Digital, Tom McFadyen, will talk about how marketplace model can bring harmony to your channel while bringing the data derived from owning the user experience. Alibaba talks about e-commerce trends. In this live-streamed video, James Yang, partner at Bain & Company, outlines a recipe for success for retailers during the world's largest shopping festival. Shopify's latest blog talks about ways to calculate and increase customer lifetime value in your store. Typical metrics like sales and revenue don't reveal an accurate financial picture. Forbes has covered NVIDIA at the GTC conference and has an insightful take on why NVIDIA isn't just a chip company but a platform. Consider this: Facebook just became Meta, in name only for now, while NVIDIA has been creating and testing a metaverse platform (hardware, software, AI models, and services) that increases productivity, collaboration, and accuracy of content creators, designers, and engineers. Read this and more in this week's edition…
Notable news from the past week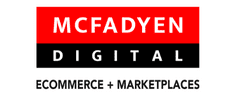 Webinar – Conflict Free D2C: Direct Selling Without Channel Conflict

Manufacturers have long held onto the dream of developing a comprehensive view of the end-customer while gaining additional vision into their distribution chain. However, the realities of maintaining harmony with that channel often overrides the desire for more control of the data and user experience. Join Michael von Bodungen, VTEX's Chief Customer Officer, and author and CEO or McFadyen Digital, Tom McFadyen, to learn how the marketplace model can bring harmony to your channel while bringing the data that comes from owning the user experience to you.
Alibaba Talks E-commerce Trends: The World's Biggest Shopping Festival with James Yang

Alibaba's 11.11 Global Shopping Festival is underway and over 900 million Chinese shoppers are expected to participate. James Yang, partner at Bain & Company, outlines the recipe for success for retailers during the world's largest shopping festival. In this interview, James talks about Bain's new report on 11.11 and Alibaba's loyalty program 88 VIP membership that helps foster deep consumer loyalty to outlast the benefits of undifferentiated discounting.
Linktree Partners with Shopify to Allow Users to Add Storefronts on its Platform
Linktree, the popular "link in bio" service, is launching a Shopify integration to give users a way to promote their businesses and products directly on its platform. With this integration, Linktree users can launch a Shopify storefront on their Linktree to showcase their products and services to drive more sales. The feature is available now for free to all Linktree users. Linktree says that the partnership with Shopify allows creators to grow while connecting to global audiences..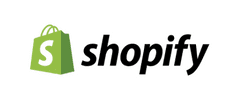 How to Calculate and Increase Customer Lifetime Value in Your Store

How do you measure your online store's success? Do you typically focus on things like sales and revenue? While these metrics are useful for tracking the short-term performance of content and campaigns, they don't always paint a complete picture of your business' future. Even looking at your current sales numbers can sometimes leave you with just a fleeting glimpse of your true financial situation.
NVIDIA Is Not A Chip Company. It's A Platform Company.
NVIDIA extends its lead in accelerated computing, announcing platforms for the metaverse, healthcare, enterprise AI, autonomous vehicles, and data center security at the GTC Conference. NVIDIA, probably on its way to becoming a trillion dollar company, has been building platforms tailored to specific markets, while its competition is still just trying to get competitive silicon to market. Yes, startups and giants alike are bringing out some pretty competitive chips, such as the recently previewed AMD Instinct MI200 and Intel Ponte Vecchio.
Next Generation Service Marketplaces Take Trust to a New Level

Service marketplaces are on the rise and providing us better access to the service economy. But as service marketplaces are poised to enter more complex industries and services, the level of trust required to establish relationships is higher, and so is the need to create a coherent customer experience and added value for both supply and demand side.
To subscribe to the Ecommerce & Marketplaces Newsletter, please complete the subscription form on this page (either to the right or below this article, depending on device). If you have any suggested content for this newsletter or would like to discuss evolving your organization's digital commerce, please write to us at info@mcfadyen.com.