Ecommerce & Marketplaces Newsletter – Nov 5th, 2021
In this week's edition, VTEX tells us how ship-from-store, ship-to-store, and pick-up in-store define the next level of omnichannel retail. Omnichannel retail represents the possibility for consumers to choose where and how to buy and receive their orders. DigitalCommerce360 has some fantastic insights on Amazon shoppers, supported by market research firm Consumer Intelligence Research Partners. Etsy is showing some stable growth through their Q3 earnings, which saw a jump of 18% on GMS (Gross Merchandised Sales). Forbes has some tips for e-commerce and marketplace operators to handle the high-traffic holiday season. Budgets, inventories, marketing campaigns, and staffing are just a few of the critical areas that need special attention during this time of the year. Avalara and Shopify are helping solve the problems of duty and import tax for merchants. The new feature helps arrive at landed cost pricing to determine duty and import tax requirements for more than 180 countries. Read this and more in this week's edition…
Notable news from the past week
Next-level Omnichannel Retail With Ship-from-store, Ship-to-store And Pick-up in-store

Omnichannel retail is already a reality and goes far beyond simply having multiple sales channels such as ecommerce, physical stores and social media. Talking about the convergence between these multiple channels is talking about omnichannel. Omnichannel retail represents the possibility for consumers to choose where and how to buy and receive their orders. The goal is to provide a unique and seamless experience, with integration between the physical and online worlds..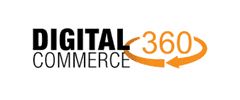 Most Amazon Shoppers Have Eyes Only For Amazon

88% of consumers started their shopping trip at Amazon for their last Amazon purchase, rather than at a search engine like Google or a competing retailer's site, according to market research firm Consumer Intelligence Research Partners. That percentage has been trending up steadily for several years and was little affected by the pandemic. Retailers generally would not be excited by a growth chart showing only a modest increase over several years. But when the chart shows a consistently high level of customer loyalty, the retailer has to be pleased.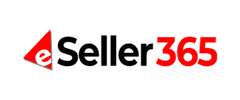 Etsy Leads The Marketplaces With Solid Q3 Growth for 2021
Etsy released its Q3 earnings report last night and much unlike their larger marketplace cohorts actually reported some stable growth for Q3. Some of the key highlights were that they have reported a consolidated GMS (Gross Merchandised Sales) up of just under 18% year on year. They also grew their habitual buyers by 65% year on year too. Something that eBay certainly can't claim over the same time period.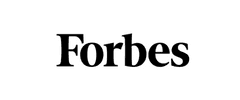 13 Ways E-Commerce Companies Should Prepare For High-Traffic Seasons

When the holidays roll around, e-commerce companies must prepare to not only survive the season but emerge with a profit and a slate of happy customers who will return throughout the year. Budgets, inventories, marketing campaigns and staffing are just a few of the most important aspects that need to be adjusted to accommodate these busy times of the year.
How to Manage Shipping on eCommerce Marketplace
Throughout history, shipping of products has been a crucial part of trade and economics. The wellness, prosperity, and sometimes even the existence of nations depended on how fast and secure merchants deliver goods. Times change but the rules of trade don't. Modern customers still expect their products to be delivered as fast as possible and in one piece. That's why modern online marketplaces continuously adopt new shipping technologies and delivery methods.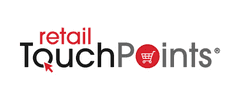 Consumers Turn to BNPL, BOPIS to Cope with Rising Prices and Supply Chain Uncertainty
The most wonderful time of the year has arrived, and yet with COVID-19 once again dictating the terms, it feels a bit like we're being visited by a ghost of holiday past. Despite having just officially begun, this holiday shopping season already is marked by supply chain disruption, persistent inflation and mixed consumer confidence. And just like last year, it looks like consumers will respond by turning to ecommerce. Holiday shopping insights from the Adobe Digital Economy Index predict that ecommerce will become even more ubiquitous, with U.S. online holiday sales anticipated to increase 10% YoY, hitting $207 billion in the period from Nov. 1 to Dec. 31, 2021.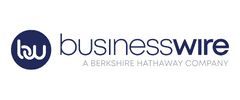 Avalara and Shopify Help Solve Duty and Import Tax for Merchants

Avalara a leading provider of cloud-based tax compliance automation for businesses of all sizes, announced the company's cross-border compliance capabilities power the new duty and import tax features of Shopify's global commerce hub, Shopify Markets. Part of Shopify Markets, the new duty and import tax feature natively uses Avalara technology and content to generate landed cost pricing to determine duty and import tax requirements for more than 180 countries.
To subscribe to the Ecommerce & Marketplaces Newsletter, please complete the subscription form on this page (either to the right or below this article, depending on device). If you have any suggested content for this newsletter or would like to discuss evolving your organization's digital commerce, please write to us at info@mcfadyen.com.