Ecommerce & Marketplaces Newsletter – Oct 29th, 2021
This past week saw Forbes delve into a topic we frequently address with marketplace operators, how to use all available data to drive actionable insights. Many operators only focus on a few key metrics, usually based on products, orders, and marketing factors like Return on Ad Spend (RoAS), but a more holistic view of available interaction and competitive data can help better target customers and improve order values. In other news, the MACH Alliance discusses checkout optimization, MarketplacePulse investigates the ramifications of Walmart adding over 5,000 Chinese sellers, Deloitte sets expectations on the coming holiday season based off of their 2021 Holiday Retail Survey, and Deloitte presents the opportunity to platform your business by weaponizing your APIs. Read this and more in this week's edition…
Notable news from the past week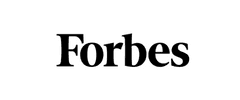 The Critical Gap In E-Marketplace Optimization That Is Hurting Profit Margins

In a 2021 survey of over 1,000 brands that our company conducted, 52% said return on ad spend (RoAS) and click-through rate are the advertising metrics that matter most to their business. But what do these metrics tell them about their business, product profitability and bottom line beyond the goals and performance of a specific campaign? There are numerous metrics that must be accounted for, yet in today's market, the tools, data and business decisions being made are limited due to the metrics they track and operate against.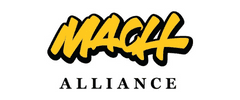 MACH Architecture: Unleashing the Checkout to Unlock Revenue

For many leading food and beverage brands, they are focused on layering innovation and future-ready strategies to deliver a compelling customer experience online. To that end, checkout is an integral area to strengthen and invigorate, especially for those that seek flexibility in their core operations. That kind of checkout innovation can be made easier by following the principles of the MACH ecosystem, which stands for microservices-based, API-first, cloud-native SaaS and headless.
Walmart Adds 5,000 Chinese Sellers to Marketplace
Since opening the marketplace to international sellers in March, Walmart has added 5,000 sellers from China. They represent more than 10% of all new sellers. In October, 20% of all new sellers were from China. That's still less than on Amazon, but the ratio on Walmart is likely to continue to increase. "Chinese sellers have very obvious advantages in the global cross-border e-commerce field," said Michelle Mi, Vice President of Global Sourcing at Walmart, in a conference hosted in Shenzhen on March 25th.
Deloitte's 2021 Holiday Retail Survey

Deloitte presented the results of the 36th annual holiday retail survey. As we are heading towards the second holiday season during the pandemic, the question on everyone's mind is will the Xmas holidays and shopping ever return to normal? Some trends seem to be heading that way. This year, Deloitte surveyed over 4,000 American consumers and 30 executives of the largest US retail companies. Below are key findings of the survey.
How APIs Can Turn Your Business into a Platform
Having been around for decades, APIs today define the new normal. They decompose software monoliths and transform businesses by bridging the gap between new and old applications. More companies are funding digital transformational programs with APIs at the core of their strategy. IDC predicts that overall spending on these projects will reach a historic high totaling $6.8 trillion between 2020 and 2023.
LinkedIn Rolls Out its Freelance Services Marketplace Globally
LinkedIn, the Microsoft-owned platform for those connecting with others in their fields of work and those looking for work, has been known best in recruitment for sourcing candidates and advertising job openings for permanent work. Now, to complement that, LinkedIn is opening up a new front in the job market for freelancers. The launch of its freelancer platform is coming alongside a few other key updates from LinkedIn around other job-hunting tools, underscoring how the company is looking to adapt to new current trends in the job market and how we work.
Amazon Launches In-store Pickup Option for Items from Local Businesses

Amazon is launching a new shipping option for shoppers who don't want to wait for their package to arrive by mail. The company on Thursday rolled out Local Selling, a suite of services that allow small- and medium-sized businesses who sell products on Amazon to offer in-store pickup and fast delivery to shoppers who live near their physical retail stores.
To subscribe to the Ecommerce & Marketplaces Newsletter, please complete the subscription form on this page (either to the right or below this article, depending on device). If you have any suggested content for this newsletter or would like to discuss evolving your organization's digital commerce, please write to us at info@mcfadyen.com.