Ecommerce & Marketplaces Newsletter – Oct 22nd, 2021
The big story from this past week is an event happening this coming Weds, October 27th at 2pm, titled "Choosing the Right Marketplace Platform". This Digital Commerce 360 event features B2B Research Director Mark Brohan and McFadyen's own CEO and author Tom McFadyen discussing the top marketplace platforms available and how to use analyst reports like the Marketplace Suite Spot report in a platform search. We're also reading all about Forbes coverage of how Walmart is closing the gap with Amazon, Retail Touchpoints is talking about why Google is obsessed with courting shoppers even though they sell no products, and Merehead is discussing the best way to market a marketplace. Read about these stories and more in this week's edition…
Notable news from the past week
Webinar: Learn How to Select the Best Marketplace Development Platform for Your Business
The growing adoption of the marketplace model by both B2B and B2C ecommerce merchants has driven rapid maturation of the technology platforms that enable such third-party marketplace features at-scale. Join marketplace experts Mark Brohan, Director of B2B Research at Vertical Web Media, and Tom McFadyen, Author & CEO of McFadyen Digital as they explain how to gain value from industry comparisons, analyst reports, and other trusted information sources when selecting a marketplace development platform.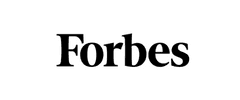 Walmart Is Gaining On Amazon In E-Commerce

According to a new report by Jungle Scout, Amazon is expected to end 2021 with more than $468 billion in worldwide e-commerce revenue and Walmart will have $75 billion. But Walmart is growing much faster online than Amazon in e-commerce, more than five times faster. If those rates hold steady, Walmart's e-commerce will overtake Amazon's retail sales in four years.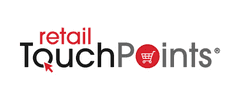 Google Doesn't Care if it Sells Products, but it Cares a Lot About Attracting Shoppers. Here's Why
In the world of ecommerce, Google is a bit of an anomaly: while a relatively minor player in the marketplace landscape compared to giants like Amazon and eBay, it is at the same time central to the shopping journeys of millions of consumers every day. "We're indifferent on where the shopping journey ends, where that transaction takes place," said Matt Madrigal, VP and General Manager of Merchant Shopping at Google in an interview with Retail TouchPoints.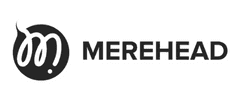 What Should The Best Marketplace Marketing Strategy Look Like
When it comes to marketing of a marketplace it comes with its own set of challenges and complexities. We try to break down that down for you. To understand what the best marketing strategy for marketplaces should look like, just look at the successful campaigns of15 such examples, as well as instructions on how to use these examples to promote your own online marketplace business.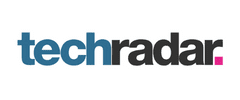 Success in Digital Commerce: Innovate, Then Optimize

Brands have needed to innovate over the last 18 months. The impact from the pandemic meant retailers had to adapt quickly. Some high street stores had to close, meaning many customers turned to the digital world for their shopping. It was inevitable that new and updated services were needed, and fast. However, there's only a brief window for innovation. Once the pioneers master the art, others cotton on and provide similar services, where it becomes an industry standard. Thankfully, innovation isn't where it stops. Brands can put their own creative spin on it once the technology develops and the processes can be optimized over time.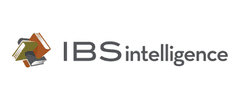 The BluePallet Marketplace is Now Open to Alibaba.com
BluePallet, the industrial commerce platform that serves the chemical industry, recently announced joining the global B2B online marketplace Alibaba.com as a Global Gold Supplier. Alibaba.com is one of the world's largest B2B e-commerce marketplaces and the original business unit of Alibaba Group. This makes BluePallet the first industrial commerce platform to officially operate on Alibaba.com, allowing BluePallet's verified network of chemical manufacturers and distributors to expand their reach to the millions of business buyers from around the world who source on Alibaba.com.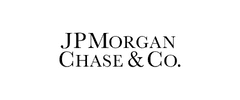 Research: The Online Platform Economy Through the Pandemic

Just a decade ago, the Online Platform Economy comprised a handful of marketplaces connecting independent sellers to buyers of physical goods. Today, we rely on platforms to find transportation to the airport, someone to walk our dog, a place to stay on vacation, and gifts for our family members. Purchasing goods and services from independent suppliers through platforms has become a routine part of daily life. In this report, we documented how families interacted with online platforms to earn money with a focus on the period between our last report in 2018 through the COVID pandemic.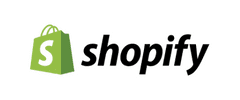 How to Create a Coming Soon Page and Start Marketing Before You Launch

It's difficult for startups on a small budget to attract executives with the knowledge base to propel them forward, but Continuum, a talent marketplace for fractional employees, doesn't think it should be. The remote-first company, which launched recently, has been quietly developing a tool that matches venture-backed companies with executives who have been-there-done-that, but don't want to be tied down again by a full-time position.
To subscribe to the Ecommerce & Marketplaces Newsletter, please complete the subscription form on this page (either to the right or below this article, depending on device). If you have any suggested content for this newsletter or would like to discuss evolving your organization's digital commerce, please write to us at info@mcfadyen.com.