Ecommerce & Marketplaces Newsletter – Oct 15th, 2021
This past week continued the industry report theme from last week with their Platform Strategy Report, focusing largely on the trends in platforms integrating with other platforms as a means of adding scale. PYMNTS.com takes a look at the motivations of retailers in turning to the marketplace model while Modern Retail is examining how manufacturing marketplaces are targeting smaller businesses and influencers. ChannelAdvisor is talking about international marketplace shipping and what's changed in these resource constrained times, while a Grand View Research report discusses the burgeoning Power Tools marketplace space. Read all of that and more in this week's edition…
Notable news from the past week
2021 MIT Platform Report: New Markets, Green Opportunities
A new platform strategy report details opportunities for adjacent-market strategies and green initiatives. A summary report from the 2021 MIT Sloan Platform Strategy Summit, hosted by the MIT Initiative on the Digital Economy, states that "integration with existing platforms is gaining acceptance," as businesses rebound from the 2020 pandemic closures. "While challenges remain, platforms provide rapid access to new products and services, transparency, and global collaboration," the report states.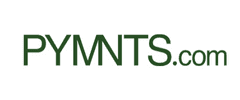 Retailers Look to Digital Marketplaces to Expand Customer Base
Crafts retail chain Michaels is preparing to launch two different digital marketplaces to attract both creators and consumers, taking a page from Etsy's playbook as the retailer continues to transition its business after going private six months ago. The first marketplace will allow third-party vendors to sell components, tools and craft materials, similar to the way Walmart, Amazon, Target and others have integrated sellers into their ecosystem. The second will be a place for creators to sell finished handmade goods, directly competing with Etsy's flagship platform.
Manufacturing Marketplaces are Targeting Small Businesses and Influencers

As the marketplace model sweeps both consumer retail and wholesale buying, now even manufacturers are giving marketplaces a closer look. One of those marketplaces, Xometry, connects small businesses to manufacturers that have excess capacity, to allow quicker and cheaper manufacturing jobs. Xometry raised $197 million before filing to go public in the summer. Another, the India-based Zetwerk, crossed a $1.33 billion valuation in August after closing a new fundraising round.
International Marketplace Shipping: What's Changed, What's Coming

Krish Iyer, Head of Industry Relations and Strategic Partnerships at ShipStation, recently spoke at ChannelAdvisor Connect about the changes taking place in international marketplace selling. His talk "International Marketplace Selling 2021 and Beyond: What Happened in 2021 That Affects You This Year and Beyond?" For ease of disseminating his important observations, here is an overview of his key points.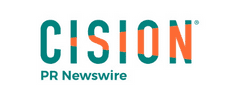 B2B E-commerce Marketplaces By Power Tools & Accessories Market Size Worth $15.11 Billion By 2028
The global B2B e-commerce marketplaces by power tools & accessories market size is projected to reach USD 15.11 billion by 2028, expanding at a CAGR of 18.1% from 2021 to 2028, according to a new report by Grand View Research, Inc. The outbreak of the COVID-19 pandemic is prompting both buyers and sellers to consider third-party digital channels to buy and sell power tools, thereby driving the growth of the market over the forecast period. Manufacturers of power tools primarily rely on direct sales via e-commerce websites and distributors for selling their products.
Adobe Commerce Brings Multiple Security and Product Updates in Q4 Releases
Peak selling season is right around the corner for many businesses and online purchases are expected to reach new highs. Your campaigns, special offers, and operations are ready for an influx of orders, but did you think of your storefront's security? Reviewing your security plans and ensuring your software is up-to-date are important steps to prepare for a successful peak season. Introducing important new security updates in Adobe Commerce and Magento Open Source with our Q4 release of versions 2.4.3-p1 and 2.3.7-p2 to help you harden your defenses for this critical period.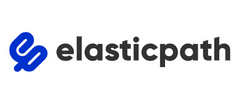 Six eCommerce Business Models, Trends, & Strategies To Focus On in 2022

Global ecommerce retail sales surged 25.7% in 2020 to $4.213 trillion. Five, ten, or even twenty years ago this probably seemed like an impossible number to reach. Ecommerce has exploded over the last few years and even with the end of the COVID-19 pandemic in sight, isn't expected to slow down. The digital shift is a very real trend and businesses not already online will need to break into the ecommerce landscape sooner rather than later. Applying the right ecommerce business model to the online store will be one of the first steps.
Continuum Unveils its On-demand Access Marketplace for Top-tier Executive Talent

It's difficult for startups on a small budget to attract executives with the knowledge base to propel them forward, but Continuum, a talent marketplace for fractional employees, doesn't think it should be. The remote-first company, which launched recently, has been quietly developing a tool that matches venture-backed companies with executives who have been-there-done-that, but don't want to be tied down again by a full-time position.
To subscribe to the Ecommerce & Marketplaces Newsletter, please complete the subscription form on this page (either to the right or below this article, depending on device). If you have any suggested content for this newsletter or would like to discuss evolving your organization's digital commerce, please write to us at info@mcfadyen.com.