Ecommerce & Marketplaces Newsletter – Oct 8th, 2021
This past week was all about marketplace development platform comparison reports. The second edition of "The Marketplace Suite Spot℠ Report, Q4 2021″ dropped this past Monday morning, and included top marketplace vendors Marketplacer, Mirakl, Spryker, Ultra Commerce, Unirgy, VTEX, and Webkul with deep feature and functionality ratings amongst other maturity and scale-level measurements. Then, on Thursday, the marketplace platform glow-up continued with Forrester releasing their long-anticipated "The Forrester New Wave™: Marketplace Development Platforms, Q4 2021" report, as covered below by Mirakl and Marketplacer, respectively who were both named as a "Leader" by the independent research firm. Both reports are available via their respective links below.
In other news, both Practical Ecommerce and Forbes are diving into the important discussion of who should (and maybe shouldn't) launch their own marketplaces, SAP is covering Commerce Cloud personalization services, and both commercetools and Algolia are talkin' nerdy about API naming conventions and AI-powered search respectively. Read all about it…
Notable news from the past week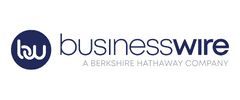 Marketplacer Named a Leader in Marketplace Development Platforms by Independent Research Firm
Marketplacer, a global technology platform that enables brands, retailers, suppliers, communities and innovators to easily build and grow successful online marketplaces at scale, announced today that they have been named a Leader in the Forrester Research, Inc. October 2021 report, The Forrester New Wave™: Marketplace Development Platforms, Q4 2021. This independent international review by leading Forrester analysts evaluated 14 vendors based on a range of criteria including current product offering, strategy and market presence..
Should Merchants Launch Their Own Marketplaces?

For manufacturers, distributors, and enterprise retailers, owning a marketplace could be a competitive advantage and a key to business growth. "​​Marketplaces have been hot for a long time. A prime example is Amazon, which is one of the largest ecommerce sites in the world — with 56% of its unit sales coming from marketplace sellers," said Mike Shapaker, the chief marketing officer at ChannelAdvisor, a software firm that provides marketplace integrations. Lets figure if merchants should really think of launching their own marketplaces.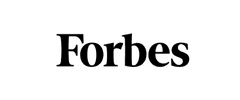 A New Amazon? Five Considerations Before Expanding Your Marketplace Strategy

Ethan McAfee, CEO and Founder of Amify, the first turnkey Amazon-as-a-service provider explains why Amazon should remain the "prime" focus of brands, at least for now. However, brands should do the math for themselves to see if it's wiser to invest in growth on their Amazon channel versus ramping up a new one.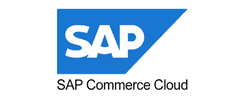 Personalization for SAP Commerce Cloud with Intelligent Selling Services (ISS)
In e-commerce, how do you accompany customers on their purchase journey in the best way possible? How do you capture the relevant contextual information, perform effective and efficient data analysis, and provides real time individual experiences back to the customers? These are all covered by the Intelligent Selling Services for SAP Commerce Cloud solution.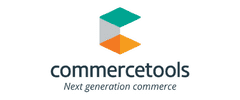 Applying UX Copy Techniques to Name an API

In ecommerce customers selling products in different storefronts are often creating one project per storefront needed. As a consequence they end up duplicating data and/or synchronizing it between projects. Something needed to be done to improve the customer experience so they could avoid the multi-project setup scenario and just send the right data to each storefront, or in case of B2B, to each customer..
To subscribe to the Ecommerce & Marketplaces Newsletter, please complete the subscription form on this page (either to the right or below this article, depending on device). If you have any suggested content for this newsletter or would like to discuss evolving your organization's digital commerce, please write to us at info@mcfadyen.com.