Ecommerce & Marketplaces Newsletter – Sep 24th, 2021
This past week saw two of the leading marketplace platforms make major announcements with Mirkal's show-stopping $555 Million funding raise on a $3.5 Billion valuation was the talk of the industry. A recently IPO-bound VTEX also made quite the splash last week, announcing a partnership with Amazon to provide CPG companies with an accelerated path to direct-to-consumer sales.
In other news, Albertsons is seeking to engage their customers with shoppable content, Shopify is trying to turn social media into a mall (again), Adobe, SAlesforce, and Big Commerce have holiday preparation tips, and more in this week's edition…
Notable news from the past week
Marketplace Platform Mirakl Raises $555 Million at $3.5 Billion Valuation
French startup Mirakl has closed a new Series E funding round of $555 million. Following this round, the company is now valued at $3.5 billion. Mirakl helps you launch a marketplace on your online store for your end customers or for your B2B clients. It's a software-as-a-service marketplace, meaning that Mirakl manages the marketplace for you.
The Path to Direct-to-Consumer Sales for CPGs
As the pandemic quickly shifted the shopping habits of consumers around the world, many consumer packaged goods (CPG) companies have been eyeing an opportunity to expand into direct-to-consumer (DTC) sales as a way to grow market share, build their brands, test new products, and get closer to consumers. This blog post discusses DTC Launchpad, an end-to-end technology solution from VTEX, a long-standing AWS Retail Competency Technology Partner and the leading provider of global commerce solutions, on AWS.
Albertsons Cos. Aims to 'Make Online Experiences Fun' with Shoppable Content
Albertsons Companies has teamed up with short-form video platform Firework to bring a shoppable livestream video experience to the websites of several of its banner grocery brands, which include Albertsons, Acme, Kings and Safeway. "This partnership is an important step in Albertsons Companies digital transformation journey to redefine customer engagement in the grocery retail space," said Chris Rupp, Chief Customer and Digital Officer at Albertsons Companies in a statement.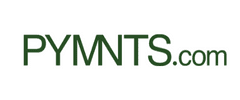 Shopify Aims to Make Social Media 'Digital Main Street'

Shopify's Shopify's collaboration with TikTok to add shopping features to the video-sharing app, announced last month, came as no surprise to most industry watchers, tying one of the largest commerce platforms with one of the fastest-growing social media sites. Harley Finkelstein, president of Shopify, said in a statement. "By enabling new in-app shopping experiences and product discovery on TikTok for the first time, Shopify is powering the creator economy on one of the fastest-growing social and entertainment platforms in the world."
Succeeding in the New Face-to-Face: A Guide to Preparing Your Digital Storefront for Peak Season
The Shoppers have experienced tremendous change over the past two years—and even the past two months. While pandemic-related restrictions continue to ebb and flow, your digital storefront remains a welcome constant where customers can always go to buy and browse. They expect a consistent, frictionless experience that makes it easy to find what they need and to resolve common issues with just a few clicks. If you're not prepared to meet and exceed this baseline, you will lose potential sales.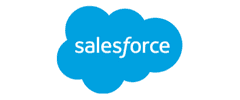 8 Holiday Marketing Campaign Ideas & Tips to Delight Your Customers Estimates

For many ecommerce businesses, the holiday season is the busiest time of year. Whether it's freshening up your landing pages, creating brand awareness with your holiday marketing campaigns, finding others ways to target new customers and everything in between, the list of tasks seems endless. The holiday shopping season formally begins with Black Friday and Cyber Monday and leads up to the slew of December holidays, including Christmas. It's never too early to start planning for it, either.
Target, Amazon Highlight Flexible Schedules in Latest Battle for Retail Workers

In addition to higher pay, education benefits and other perks, Target Corp. and Amazon.com Inc. are offering prospective workers something they may also find valuable: flexible work schedules. Target TGT, +0.37% announced Thursday morning that it will provide 5 million more work hours for its existing team — a $75 million investment in existing worker salaries — and has put a new mobile scheduling app in place that will offer these workers more preferred hours.
To subscribe to the Ecommerce & Marketplaces Newsletter, please complete the subscription form on this page (either to the right or below this article, depending on device). If you have any suggested content for this newsletter or would like to discuss evolving your organization's digital commerce, please write to us at info@mcfadyen.com.