Ecommerce & Marketplaces Newsletter – Sep 17th, 2021
Our new this week is topped by the story of an innovative marketplace called ChemDirect disrupting the chemical distribution game. The ChemDirect team will be featured on a webinar coming up this Thursday September 23rd, where their CEO and Marketplace Product Manager will discuss how their VC-backed venture is turning a once-complicated B2B buying process into a simple online transaction akin to ordering from Amazon. We also have Mirakl, the marketplace engine behind ChemDirect, discussing how to find profitable growth in the wholesale food and beverage space with the marketplace model, and ecommerce platform commercetools celebrating a $140m Series C funding round.
In other news, Adobe is adding native payment services to its Adobe Commerce (formerly Magento Commerce) product via PayPal, Amazon is leveraging an ramped-up physical retail strategy, AdWeek takes a look at the growth of online marketplaces in 2021 and beyond, Walmart+ hits a critical milestone with 32 million subscribers, and Digital Commerce 360 takes a look at expert advice for ecommerce deployment best practices.
Notable news from the past week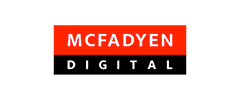 WEBINAR : How The ChemDirect Marketplace is Disrupting Chemical Distribution
Join ChemDirect CEO Tyler Ellison and Product Manager Grant Lacy, Marketplace guru/author Tom McFadyen, and a special guest from Adobe to learn how this top-flight user experience built on the Adobe Commerce platform is revolutionizing how chemicals are purchased in North America. Features technology from Adobe, WebKul, Algolia, Contentful, Cloudinary, and Vue Storefront..
Finding Profitable Growth With Enterprise Marketplaces in Wholesale Food & Beverage
The food and beverage industry is uniquely time-sensitive. The majority of products are perishable and need to be carefully stored, transported, and placed in-store by a certain date to avoid spoiling. This leaves food and beverage (F&B) wholesalers particularly susceptible to volatile shifts in demand and subsequent out-of-stocks: exposing the rigidity – and fragility – of the food supply chain.
commercetools Secures $140m Series C Funding Round to Accelerate Global Growth
commercetools, the pioneer of the headless commerce movement, today announced a $140m investment completing its series C funding round. Led by global tech investor Accel, alongside existing investors Insight Partners and REWE Group, the capital raised will fuel the company's global expansion and allow commercetools to continue to help enterprises embrace the modern way of building their eCommerce environments.
How Amazon is Leveraging its Non-ecommerce Retail
The ecommerce giant has cast a wide but shallow net in physical retail. It has explored several retail concepts over the years, but the Whole Foods acquisition remains its most serious investment to date. Amazon's multifaceted approach makes its competitors in the brick-and-mortar space everyone from big-box retailers, like Walmart and Target, to grocery chains, department stores, and electronics retailers.
The Growth of Online Marketplaces in 2021—and Beyond

Trade shows, showrooms and in-person shopping—all the traditional means of in-person product discovery—have been dramatically altered by the global pandemic. Enter online marketplaces, which are experiencing rapid growth in the retail space. Data shows a whopping $2.67 trillion was spent at online marketplaces in 2020 alone.
Walmart+ is Gaining Momentum, Hits 32 Million Members, Deutsche Bank Estimates

Walmart+ has hit an "inflection point" and is growing its membership at a faster clip, according to a new research note from Deutsche Bank. The subscription service has attracted about 32 million U.S. households, it said. The membership program, which includes perks such as free, unlimited grocery deliveries to the home, launched almost exactly a year ago.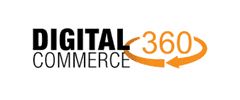 From Four Experts: Best Practices for Ecommerce Deployment

There are many things to consider—costs, scalability, feature sets critical for customer experience and conversion rates, to name a few—when deploying a B2B ecommerce site and related business growth strategy. Four industry experts—Sam Gupta of ElevatIQ, Eric Landmann of Earthling Interactive, Kris Harrington of GenAlpha Technologies, and Dave Meyer of BizzyWeb each offer detailed advice on best practices in ecommerce deployment.
To subscribe to the Ecommerce & Marketplaces Newsletter, please complete the subscription form on this page (either to the right or below this article, depending on device). If you have any suggested content for this newsletter or would like to discuss evolving your organization's digital commerce, please write to us at info@mcfadyen.com.