Ecommerce & Marketplaces Newsletter – Sep 10th, 2021
This week has us feeling that post Labor Day "let's go get it" energy and that's A-OK. Luxury goods merchants are feeling that hi-test flow while enjoying an increased amount of success with the marketplace model. Once a reticent space concerned with diluting their exclusivity, more high-end goods than ever are being sold on marketplace, as Forbes reports in our lead story. The haute couture-ists aren't having all of the marketplace fun, however, as NielPatel.com cover 14 niche marketplace where B2C services can be listed with Sharetribe picking up what the service providers are laying down, covering off on how marketplace operators can best connect their customers with such service providers.
In other news, we see VTEX discussing the benefits of "conversational commerce" and the humanization of the online buying experience, Avalara provides a handy round-up of the latest sales tax laws that you may not want to know but definitely need to know, the US Chamber of Commerce covers direct-to-consumer alcohol marketplaces, and more in this week's wrap up…
Notable news from the past week
Growth Of Online Luxury Marketplaces Continues In 2021
Online marketplaces are still on the rise with shoppers continuing to look for safer, more convenient ways to shop as the pandemic continues. In fact, data shows that digital, third-party marketplaces are seeing an 81% increase in gross merchandise value year-over-year thus far in 2021. Why the shift toward online marketplaces? Read to find out.
Top 14 Niche Marketplaces to List Your B2C Services

A marketplace is a platform that enables consumers and suppliers to find each other. One excellent example is Amazon. However, the problem with such marketplaces is that they're often so big that it can be difficult for users to find specialized goods and services. The same goes for brands who struggle to reach their customers—it's easy to drown in the sea of players (including indirect competitors).This is where niche marketplaces come in.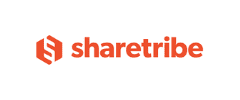 How to Design the Booking Flow of Your Service Marketplace
Mastering the booking flow of your service marketplace is key in offering a smooth experience and getting as many transactions as possible. To model it, you have to understand how your customers search for what they need, where and when the service is provided, and how and when the payment is made. This article, lays out a framework to help you design a booking flow for your service marketplace.
Conversational Commerce: An Online Retail Trend to Adopt
If there is one thing that pandemic-imposed social distancing has shown is that humans need and value social interaction. This is why many online retailers are using artificial intelligence, social media tools and personalized customer service strategies to improve the online shopping experience through all channels.
August 2021 Roundup: Sales Tax Laws You Need to Know
While you focus on your business, we stay on top of legislative and policy changes that can affect your tax compliance. Tax policy updates for August are as varied as summer vacation plans and include tax amnesty, tax registration requirements, and more. Read on for details.
DTC Alcohol Marketplaces Are Helping Small Merchants Uncork Digital Sales

The purchase of wine and spirits online surged amid the pandemic: The U.S. is now poised to outpace China as the world largest alcohol e-commerce market. Harnessing customer data, a new crop of third-party platforms is helping small and midsized wine and alcohol retailers craft differentiated buying experiences for digital purchases and traditional in-store marketplaces.
A Complete Guide On Cross Border eCommerce in 2021 | Infographics

With the evolution of eCommerce across the globe, there is a sudden rise in the demand of Cross Border eCommerce. Earlier, people used to avoid buying or selling products abroad. But in the last couple of years, this misconception is eradicating. In fact, the cross-border is on a boom and experts predict that soon it will amount to 3.53 trillion US dollars.
Amazon is Now Shipping Cargo For Outside customers in its Latest Move

Amazon is on a spending spree to grow its shipping business and isn't content with only delivering products purchased on its own site. The company is now moving cargo for outside customers in its latest move to compete directly with FedEx and UPS. According to SJ Consulting Group, Amazon is now shipping 72% of its own packages, up from 46.6% in 2019.
To subscribe to the Ecommerce & Marketplaces Newsletter, please complete the subscription form on this page (either to the right or below this article, depending on device). If you have any suggested content for this newsletter or would like to discuss evolving your organization's digital commerce, please write to us at info@mcfadyen.com.