Ecommerce & Marketplaces Newsletter – Oct 1st, 2021
Notable news from the past week
C2C Ecommerce: Could A New Business Model Sell More Old Goods?
Countless headlines have marked the meteoric rise of e-commerce during the COVID-19 pandemic. Like other e-commerce but with less fanfare, C2C trade has expanded during the COVID-19 crisis alongside demand for recycled goods. A new business model could support still stronger growth.
$1B+ Market Map: The World's 842 Unicorn Companies In One Infographic
This market map visualizes the 842 private companies with billion-dollar valuations, across artificial intelligence, e-commerce, fintech, and more. There are over 800 private companies around the world valued at $1B+, all featured on our real-time unicorn tracker. These tech startups are collectively worth over $2T and have raised a combined total of more than $485B.
No Turning Back: How Marketplaces – and Mirakl – Became Unstoppable
Every so often, an opportunity arrives that pushes a business from category dominance into a new level of global leadership. For Mirakl, that moment is now – and post the announcement of the news of $555 million Series E funding round, led by Silver Lake, here's Philippe Corrot & Adrien Nussenbaum reflecting on what has brought them to this point.
Is Headless Really Relevant for B2B Industries?

In a bid to simplify operational processes, scale quickly, and respond to unending customer demands, companies have begun to look to technology as a way out of the harsh business climate swept in by multiple waves of the pandemic.
Why Your Product Catalog is the Key to Social Commerce Success
Billions of people use Facebook and Instagram every day to connect with family and friends worldwide, but these social commerce platforms have evolved into powerful sales channels. Social commerce has become a new way to boost sales and reach new shoppers, giving them the option to purchase directly from those channels. It creates a smooth transition for consumers, which is why a high-quality catalog is necessary and imperative.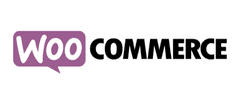 Sustainable Shipping Without Cutting Corners: Easier Than You Think

More people are spending time online than ever before — preliminary statistics indicated that internet usage went up as much as 70% in 2020. So it shouldn't come as a surprise that 2020 also saw a massive boom in eCommerce and that sales remain steadily on the rise. That's great news for store owners, but it presents a growing concern: how to reduce the carbon footprint while continuing to ship precious cargo to customers near and far.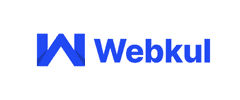 Why Adobe Commerce Cloud is Best Suited for Warehouse Management System?

Adobe Commerce Cloud is part of the Adobe Experience Cloud, a complete suite of best-in-class enterprise solutions that have become the go-to solution for companies in nearly every industry. The suite includes a range of tools that enable businesses to create, deploy, and manage a variety of digital experiences.
Define Voice of the Customer Performance Expectations to Deliver Superior Customer and Employee Experience

Great Customer experience is not the same experience for every customer. In today's CX world, employees need to understand that different customers have different requirements with the identical customer facing functions. Organizational functions from delivery, billing, customer service, sales, contracting, and ordering must understand that different customer requirements are not problems but opportunities to grow customer retention.
To subscribe to the Ecommerce & Marketplaces Newsletter, please complete the subscription form on this page (either to the right or below this article, depending on device). If you have any suggested content for this newsletter or would like to discuss evolving your organization's digital commerce, please write to us at info@mcfadyen.com.