Ecommerce & Marketplaces Newsletter – Aug 27th, 2021
The dog days of summer are firmly upon us as we see some big players making big moves. Leading our news this week is retail giant Target teaming up with Disney to add 100 Disney Shops collocated within Target location around the country. This can be seen as a counter to Macy's similar arrangement with the newly resurrected Toys R Us. Not to be outdone, Amazon continues to evolve their approach to brick and mortar retail and is now planning larger department store-ish locations. That means saying things like, "I'll be right back, honey, I'm running to Amazon to pick up some socks" will soon be an actual thing. Rounding out the big company news, performance car brand Porsche has expanded it's dealer inventory marketplace to include the US market.
In other news, Econsultancy takes a look at COVID's impact on ecommerce (HINT: it's been a huge accelerator), Entrepreneur magazine talks about 3 ways to optimize your commerce marketing strategy, Core DNA talks about the best way for B2B companies to transition to a D2C model, and more in this week's edition.
Notable news from the past week
Target to Add More Than 100 Disney Shops to Stores as Holiday Season Approaches
Target will nearly triple the number of Disney shops inside its stores to more than 160 by the end of year. The company has turned its big-box stores into mall-like destinations, with scaled-down Starbucks, Ulta Beauty and Disney shops. Macy's announced earlier this week that it will expand its toy offering, too, by opening Toys R Us shops inside of its department stores.
Amazon Plans to Open Large Retail Locations Akin to Department Stores

Amazon.com Inc. plans to open several large physical retail locations in the U.S. that will operate akin to department stores, a step to help the tech company extend its reach in sales of clothing, household items, electronics and other areas, people familiar with the matter said.
Stats Roundup: The Impact of Covid-19 on Ecommerce
The acceleration of ecommerce throughout the globe over the course of 2020 was hard to ignore, as consumers shopped online often out of necessity, and brands were forced to rapidly change their strategies as a result. From consumer behavior to demand prediction to retention, the events of the last year have altered or sped up almost every facet of online retail. Here are some stats that try to illustrate how the pandemic has impacted, and continues to impact, the ecommerce industry.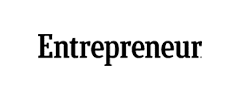 3 Tips for Optimizing Your Ecommerce Marketing Strategy
In ecommerce each day brings new opportunities to optimize your strategy, get your products before as many potential customers as possible, and convert them into repeat customers to boost your bottom line. Here are three tips to do just that.
Direct-to-Consumer (D2C): 21 Ways to Get Started in 2021

The Direct-to-Consumer (D2C) strategy is fast becoming a popular route for manufacturers and CPG (Consumer Packaged Goods) brands to enter the market directly — instead of through a middle-man entity. The benefits of going direct to consumer are many, but to name a few, going D2C eliminates the barrier between the producer and the consumer, giving the producer greater control over its brand, reputation, marketing, and sales tactics.
Five Key Principles Of Good Website Usability

Ease of use is a common expectation for a site to be considered well designed. In order to make a lasting impression on your visitors, you need to build experiences that go beyond those of a plain, usable website. This does not mean usability has become any less important. Both the design and development process are focused around the prospective user, to make sure their goals, mental models, and requirements are met. Here are 5 key principles of good website usability.
To subscribe to the Ecommerce & Marketplaces Newsletter, please complete the subscription form on this page (either to the right or below this article, depending on device). If you have any suggested content for this newsletter or would like to discuss evolving your organization's digital commerce, please write to us at info@mcfadyen.com.