Ecommerce & Marketplaces Newsletter – Aug 20th, 2021
This past week saw some big news for ecommerce retailers in terms of growth and progress. VC-backed ChemDirect launched the 2.0 version of their B2B chemical marketplace, boasting over 300k SKUs and a fast 3.5 day average fulfillment time, they saw web traffic increase 50% during their soft launch period and are now hitting the gas. They're a company to keep any eye on. Speaking of growth strategies, McKinsey is talking about how leaders need tp rethinking revenue growth management approaches for a post-pandemic world.
In other news, NRF released their Hot 25 Retailers list, Target (#20 on the aforementioned list) report a 9% comparable YoY sales increase, and Shopify takes a look at how to forecast demand for your retail store. We round out the highlights for the week with VTEX discussing the benefits of a unified commerce platform, Ecommerce Guide examining core commerce web vitals, and MIcrosoft talks strategy in terms of leading the cloud marketplace battle.
Notable news from the past week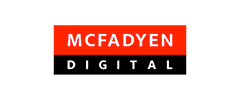 ChemDirect Launches Transformational Chemical Marketplace
McFadyen Digital, a leading marketplace strategy and implementation agency, recently assisted client ChemDirect, an online B2B marketplace for on-demand, direct ship chemicals, in the launch of their redesigned marketplace experience. The new site offers chemical buyers an efficient, easy-to-use, secure online ordering process with fast delivery times while providing chemical suppliers with an additional sales channel, a new way to connect with customers, and access to real-time market insight.

Revenue Growth Management: The Time is Now
The pandemic has unleashed a wave of additional complications for consumer-packaged-goods (CPG) industry leaders to understand and resolve. Input costs for many products have jumped, and consumer behavior has shifted significantly, intensifying the pressure to rethink revenue growth management (RGM). CPGs need a differentiated, three-step approach to become best-in-class.
2021 Hot 25 Retailers

NRF's annual Top 100 list is based on sales rankings; there's also a list of segment Power Players, those with U.S. sales equal to or greater than 10 percent of the sales of the category leader. But the top 25 in growth looks solely at sales increases versus 2019.
Target Posts 9% Comp Sales Entirely Driven by Traffic

Target reported sales growth throughout its business during the second quarter of 2021, including an 8.9% increase in comparable sales on top of last year's best-ever growth. Thanks to shoppers crowding stores while still embracing digital channels, Target's comp sales growth was entirely fueled by traffic, the retailer said Wednesday.
How to Forecast Demand for Your Retail Store
Demand forecasting is the process of projecting future revenue and which products shoppers will buy using quantitative and qualitative data. It helps you make smart decisions about your product offering, inventory, staffing, and marketing. Without demand forecasting, you're at the risk of making costly mistakes. Here's everything you need to know to forecast demand for your store, including why demand forecasting matters.
Ecommerce-Marketplace-OMS Platform: 4 Benefits of Unified Commerce

Businesses employ hundreds of software systems and applications to automate processes and reduce operating costs. Deploying multiple software systems, however, produces its own set of challenges. Many companies struggle with software integration issues and data silos. Software integration challenges create many obstacles to business growth. VTEX discusses four benefits of unified commerce platform.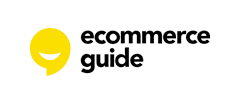 What Are Core Web Vitals and What Do They Mean For Ecommerce?
Core web vitals are a new addition to Google's group of UX-related ranking factors, which take into account metrics around page stability and the load speed of key elements. The new metrics were announced by Google last year, but are due to come into effect in June 2021. This article takes a look at what these new metrics are, and how they may impact ecommerce sites.
To subscribe to the Ecommerce & Marketplaces Newsletter, please complete the subscription form on this page (either to the right or below this article, depending on device). If you have any suggested content for this newsletter or would like to discuss evolving your organization's digital commerce, please write to us at info@mcfadyen.com.