Ecommerce & Marketplaces Newsletter – Aug 13th , 2021
The dog days of summer still have us thinking about holiday 2021 preparations, always looking for ways to connect with customers and improve the digital buying experience. Salesforce thinks it has a new avenue of attack, becoming the Netflix of Business content by delivering an on-demand version of the Dreamforce experience. Amazon is testing out paid-delivery-as-a-revenue-stream with it's Whole Foods brand. RetailX is taking a look at how smaller brands are taking on the big dogs in the marketplace space. While DC 360 is examining how the top marketplaces grew 29% in the past year, in a piece that will be of-interest to all digital commerce merchants, especially marketplace operators.
In other news, PYMNTS looks at B2B payment features as a competitive advantage, moengage has a fascinating article about how retail brands can connect more effectively with storytelling, and CNBC looks at a the potential looming issues around the "buy now, pay later" credit trend. All this and more in this week's issue…
Notable news from the past week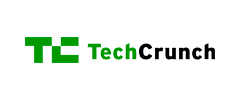 Salesforce Wants Salesforce+ to be The Netflix of Biz Content
CRM giant announced it was taking a leap into streaming media with Salesforce+, a forthcoming digital media network with a focus on video that, in the words of the company, "will bring the magic of Dreamforce to viewers across the globe with luminary speakers."
Amazon Pilots Paid Whole Foods Delivery
Amazon is testing a delivery fee for Prime members using Whole Foods grocery delivery in select markets, per Bloomberg. Beginning August 30, the etail titan will charge $9.95 for delivery orders in six cities, including Boston, and Chicago. The new fee doesn't affect click-and-collect orders.
Five Trends Driving Marketplace Success

Small sellers and big brands alike are competing for consumer eyes and dollars — and this space will only grow more crowded moving forward. To stand out and build a viable business through marketplaces is to understand how the space is evolving and embrace new trends, tools and capabilities that emerge. Here are five key trends that are shaping the future of marketplaces.
The Top 100 marketplaces grew GMV 29.0%

The Consumers worldwide spent nearly $4.29 trillion online in a pandemic-fueled 2020, up from almost $3.46 trillion the prior year, according to Digital Commerce 360 estimates. The 24.1% year-over-year jump in global web sales was an increase from 17.9% growth in 2019. Much of that spending took place on marketplaces.
Connecting The B2B Payments Dots For The Age Of Digital Marketplaces
For years, the B2B ecosystem has mulled the potential for businesses to trade and transact online. It sprouted the discussion about an Amazon-like experience for corporate buyers to source products and services. But when it comes to the evolution of B2B eCommerce (and B2B payments within that ecosystem), where does mirroring the B2C experience end, and where does developing the unique B2B experience begin?

The 'Buy Now, Pay Later' Trend Could Be The Next Hidden Source of Consumer Debt
"Buy now pay later" is growing in popularity among younger consumers especially for online shopping, and an increasing number of companies have started offering the service in the past couple of years. Many such BNPL providers do not report the use of such services to credit bureaus, Fitch Ratings said. This trend could cause consumer debt and credit card balances to spike, analysts warn.
How E-commerce Brands Can Build Brand Authenticity Through Online Storytelling
There exists an estimated 12 to 24 million E-commerce stores across the world. And this number is only growing with every passing day! With such stiff competition, it can be easy to drown out in the noise and slip into anonymity. And this is where a brand story comes to the rescue. A brand story can be the determining factor that propels a generic, run-of-the-mill website into a thriving E-commerce business.
Invoicing: Best Practice Checklist

Running a business comes with a lot of responsibilities – one of the most crucial being invoicing. As well as making sure we get paid, invoices serve other important purposes, some of which might not be immediately obvious. Here are some pointers to help ensure you're delivering a great invoicing experience.
To subscribe to the Ecommerce & Marketplaces Newsletter, please complete the subscription form on this page (either to the right or below this article, depending on device). If you have any suggested content for this newsletter or would like to discuss evolving your organization's digital commerce, please write to us at info@mcfadyen.com.