Ecommerce & Marketplaces Newsletter – Aug 6th , 2021
For digital commerce merchants, the holiday season is rapidly approaching, so for the next few weeks, we're focusing a bit more on things that can help holiday preparations. Topics like marketing, planning a platform strategy, shipping challenges, and talking about how to use marketplaces to make your own experience better. Kicking things off, we have MIT's Sloan School talking about why right now is the time to move on your platform strategy planning, followed by news of Amazon's slightly disappointing third $100+ Billion quarter in a row (#goodproblemstohave), followed by Mayple's guide to selling your products on a marketplace like Amazon, and TechCrunch discussing how to take data from that very marketplace to improve your first-party buying experience.
Kicking off the second half of the newsletter, we see ChannelAdvisor covering how to prepare your marketplace for a holiday surge amidst shipping uncertainty, Retail Dive takes a look at how many retail stores will soon convert some of their space to enable local last-mile delivery and pickup of online orders, and SiteCore examines how marketing priorities have changed since the pandemic started and what ecommerce merchants can do now as our recovery (hopefully) takes off.
Notable news from the past week
Considering a Platform Strategy? The Time to Move is NOW
Platforms have disrupted industries and made companies like Uber and Airbnb household names. As the concept becomes more entrenched, traditional companies and everyday businesses are looking to capitalize on a platform strategy to innovate new products and services and stay abreast of tough competition..
The eCommerce Guide to Selling on Online Marketplaces

Online marketplaces are some of the best marketing channels known to man. Since the rise of giants like Amazon, eBay and Alibaba, brands have rushed to thrive, compete, or be beat on these online storefronts. Here's a comprehensive guide about selling on online marketplaces like Amazon, eBay, Etsy, Wish. Here's how to generate more sales for your eCommerce brand.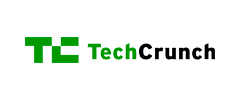 Using Data From Amazon to Improve Your Ecommerce Website

Amazon contains a whole raft of data nuggets for both Amazon sellers and vendors to use and learn from in making decisions for their overall online ecommerce businesses. This information can be just as valuable for an established retailer as much as a start-up. Here's an insightful piece from Chris Turton, Director of Amazon agency Ecommerce Intelligence.
Stores May Soon Use One-third of Their Space for Ecommerce Fulfillment: Report
E-commerce, already on the rise when it was propelled by the pandemic, could lead stores worldwide to dedicate as much as a third of their space to online order fulfillment, according to research from Edge by Ascential. That's based in part on the firm's estimate that by 2023, 34.8% of global chain retail will be online, up from 30% in 2021, rising to nearly 40% by 2025.

How Marketing Priorities Have Changed Since The Pandemic Started
The COVID-19 pandemic forced marketers to change their strategy, and fast. Out of necessity, priorities narrowed in on a single goal of rapid digital transformation, and marketers didn't have the luxury of adequate planning time. 6 key learnings and priorities for future marketing success as recovery takes off.
To subscribe to the Ecommerce & Marketplaces Newsletter, please complete the subscription form on this page (either to the right or below this article, depending on device). If you have any suggested content for this newsletter or would like to discuss evolving your organization's digital commerce, please write to us at info@mcfadyen.com.