Ecommerce & Marketplaces Newsletter – July 30th , 2021
This week in digital commerce saw positive growth results for ecommerce platform provider Shopify as digital commerce numbers continue to be a positive sign of economic growth. Part of that rosy outlook for digital commerce is due to the explosive growth of the marketplace model. Peter Evans of the Platform Strategy Institute offers up insights on how platforms are driving that growth.
Speaking of marketplaces, two MACH Alliance members, newly public commerce and marketplace platform VTEX and marketplace strategy and implementation gurus McFadyen Digital (shameless self-plug alert) announced a strategic partnership this past week. And Modern Retail is examining how the DTC (Direct-to-Consumer for those in the back) model via specialty marketplaces is gaining traction. Read about these plus news from Adobe, Twitter, MIT, and more in this week's installment.
Notable news from the past week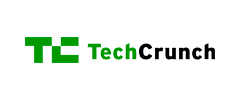 Shopify's Q2 Results Beat Estimates as Ecommerce Shines
In the second quarter of 2021, Shopify reported revenues of $1.12 billion, up 57% on a year-over-year basis. The company's subscription products grew 70% to $334.2 million, while its volume-driven merchant services drove their own top line up 52% to $785.2 million. Investors had expected Shopify to report revenue of $1.05 billion.
Platform companies have grown over the past decade to become an increasingly important part of the global economy. The largest platforms have grown to such size and scale they have become likened to infrastructure for the digital economy. It is time to begin thinking about the platform landscape in 2022 and beyond. If your company hasn't kicked off its strategic planning process for 2022, it is time to start. If platforms are not on the list of things to assess, they should be.
McFadyen Digital Announces Strategic Partnership With VTEX
McFadyen Digital, a leading marketplace strategy and implementation agency, today announced that it has formed a strategic partnership with VTEX, the world's fastest-growing commerce platform with native marketplace and order management capabilities, to transform businesses with modern platform-economy technology. This partnership offers enterprises operating B2C, B2B and B2B2C e-commerce models the strength and flexibility of VTEX's combined marketplace and McFadyen Digital's deep technical and strategic marketplace expertise.
DTC Briefing: As More Platforms Launch, the DTC-marketplace Sales Strategy Evolves
Within the past several years there has been an explosion of new specialty marketplaces through which e-commerce brands can also sell their products. That includes marketplaces that are focused on one or a few verticals, like Grove Collaborative or Chewy, which focus on eco-friendly home essentials and the pet care industry respectively. There's also an increasing array of apps and websites that try to differentiate themselves based on speedy fulfillment like FastAF, which offers delivery in two hours or less.

Adobe: The Future of Marketing is Creative

In 2009, the average person consumed nearly 34GB of information daily according to researchers at the University of California-San Diego. Since then, we've added content and channels in exponential fashion. Twitter feeds, TikTok videos, Instagram stories, WhatsApp messages, Slack channels — all continually refreshing, all begging for our attention. In a world where petabytes have replaced gigabytes, 34GB sounds like a digital detox. This article discusses how creativity can give purpose to intelligence — and transform your business into an experience powerhouse.
Twitter Takes Next Steps Into Ecommerce With Test of Shopping Module on Business Profiles
After launching an initial test of Professional Profiles for brands back in April, Twitter is now making a move towards the next stage of its business push, with a new 'Shop Module' now also being tested with a selection of brands in the US. With the broader growth of eCommerce, virtually all social platforms are now looking into how they can incorporate shopping elements, in order to keep users on-platform for longer, and maximize revenue opportunities.
How leading CPG Brands are Increasing Market Penetration by Focusing Online

"Already the fastest-growing channel, soaring demand for online groceries outstripped supply during the recent pandemic as home-based consumers flocked online. It has remained high as customers recognize the convenience of online shopping. For CPG suppliers there has never been a more important time to invest in gaining a deeper understanding of ecommerce.
Video – Leveraging Subscriptions and Marketplaces for Platform Success

Data, subscription models, and a platform-first mindset combine to help companies engage customers in new ways. MIT author Barry Libert demonstrates how subscriptions, which make it easy for customers to obtain what they want, and marketplaces, which provide customers with choices, combine with data to ensure success in today's platform economy. You will learn why customers seek subscription products and how to capitalize on their purchasing behaviors.
To subscribe to the Ecommerce & Marketplaces Newsletter, please complete the subscription form on this page (either to the right or below this article, depending on device). If you have any suggested content for this newsletter or would like to discuss evolving your organization's digital commerce, please write to us at info@mcfadyen.com.