Ecommerce & Marketplaces Newsletter – July 23rd, 2021
This was a big week for the digital commerce space with ecommerce-marketplace-order management platform VTEX launching their IPO and immediately surging to a $4.6B value. The Softbank-backed company has seen rapid growth amidst expansion into new markets, continual investment into its platform, and the maturation of it's partner ecosystem. VTEX is exactly the type of business discussed at the MIT PLatform Strategy Summit. The event's 9th annual recurrence was a virtual affair that saw many top platform experts explore the management and economics of the platform model and their global implications. Forbes covers on of those key implications in a piece that discusses the onboarding of third-party sellers and service providers to a marketplace. Speaking of marketplace seller onboarding, RetailTouchPoints covers how US brands can profit from Alibaba's upcoming Singles Day event in early November.
In other news, DC360 takes a look at how distributors can own the B2B customer experience, CMSWire examines a paradigm shift in the marketplace strategies of luxury brands, Salesforce is projecting rising costs across the retail chain in the second half of the year, and Andreessen Horwitz takes a look at a niche marketplace strategy that may work for many businesses as a first foray into the platform model.
Notable news from the past week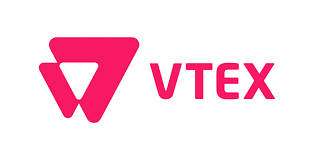 SoftBank-Backed VTEX Surges in Debut After $361 Million IPO
VTEX, the e-commerce software platform that started in Brazil, rose as much as 36% in its trading debut after an initial public offering that topped expectations to raise $361 million. Shares of VTEX opened at $25.10 each in New York trading Wednesday after pricing at $19 Tuesday, above the marketed range of $15 to $17. The company, whose backers include SoftBank Group Corp., has a market value of about $4.6 billion..
MIT Platform Strategy Summit 2021 Report: Post-COVID Trends and What's Ahead
McFadyen Digital attended MIT Platform Strategy Summit that took place on 15th July 2021. The Summit in its 9th edition is now an industry-leading go-to event that explores the management and economics of platforms and their implications globally. The focus of this year's event was on how platforms are navigating the post COVID world and what lies ahead.
How U.S. Brands Can Get a Piece of the $115B+ Singles' Day Opportunity

"China is the largest ecommerce market in the world," said Tony Shan, Head of Tmall Global (Alibaba Group's cross-border B2C marketplace) for the Americas in an interview with Retail TouchPoints. "Due to the ongoing travel restrictions, Chinese consumers have turned to our platforms for their overseas purchases. The budget that they usually set aside for travel is now going to shopping, especially online shopping." And therein lies the opportunity for U.S. brands.Digital payments giant Paytm, one of India's most valuable startups, plans to raise up to $2.2 billion in an initial public offering, it said in draft papers submitted to the country's market regulator on Friday.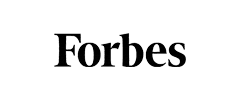 How To Onboard Sellers And Service Providers To Your Online Marketplace
One consistent theme that's been evident for businesses seeking platform environments is that getting both the seller and the provider to use the same platform is not an easy task. So how do you entice your key audience to join your online marketplace? Here is experienced-based advice and tips to better ensure your marketplace is thriving.
How Distributors Can be the Go-To Supplier Through B2B Ecommerce
Driven by convenience and personalization, B2B buyers are flocking to more sales channels to buy the products they need. To build market share, meanwhile, distributors can follow a 3-pronged strategy to become the go-to-supplier in their market, writes Susanne Adam of SAP SE.
Marketplace Mayhem: A New Challenge for Brand Identity Kits

Luxury brands used to avoid ecommerce marketplaces like the plague. Makers of $5,000 handbags didn't want to appear in a shopping basket alongside paper towels and diapers. Marketplaces like Amazon struggled to attract high-end brands afraid of damaging their image or confusing customers. That is changing.
My Marketplace Strategy: Go Niche

The a16z Marketplace 100 series explores the startups and trends behind largest and fastest-growing marketplace companies. There's a well-known crop of marketplaces that have achieved global scale and become household names in a relatively short time frame—the Amazons and the Ubers of the world. But increasingly—more than ever over the past year—we've seen the emergence of a narrower, fast-growing type of marketplace: verticalized marketplaces that succeed by better serving an industry niche.
To subscribe to the Ecommerce & Marketplaces Newsletter, please complete the subscription form on this page (either to the right or below this article, depending on device). If you have any suggested content for this newsletter or would like to discuss evolving your organization's digital commerce, please write to us at info@mcfadyen.com.