Ecommerce & Marketplaces Newsletter – July 2nd, 2021
Etsy is quite the hungry acquisition monster of late, snapping up Brazil's Elo7 just weeks after bolstering their social shopping capabilities with the addition of Depop to their (handmade, incredibly stylish) umbrella. Elo7 is known as "the Etsy of Brazil" so this makes a lot of sense from an International expansion standpoint, possibly adding further value scale to the Depop tuck-in. There's also the little matter of Jeff Bezos stepping away from the leadership spot at Amazon. He leaves behind a thriving, growing company with a strong set of management and innovation practices, but it truly is the end of an era.
In other news, retail workers are jumping shop for higher paying positions in other lines of work, upping the pressure to raise wages, profit sharing, and other incentives. Amazon continues to dominate the cloud infrastructure space, reaping the benefits of strong R&D and high availability.
Notable news from the past week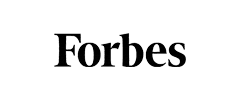 Etsy acquires Elo7, known as the 'Etsy of Brazil,' for $217M
On the heels of Etsy's huge deal to acquire Depop to open the door to more social selling, target younger users and deeply expand in Europe, the crafty marketplace has announced another significant deal to build out its reach, this time in Latin America. Etsy has announced that it will acquire Elo7 — commonly referred to as the "Etsy of Brazil" for its popular marketplace for crafty creators — for $217 million.
Amazon sets a new tone as Jeff Bezos era comes to an end
Amazon added two new entries to its vaunted "leadership principles," a list of more than a dozen business philosophies meant to guide employee decisions and goals. Many of Amazon's leadership principles have existed since the company's earliest days, such as "Customer Obsession" and "Invent and Simplify," and are the foundation of its corporate culture. The newest additions possess a distinctly different tone, adopting the theme of prominent criticisms that have been levied against the company..
Retail workers are quitting at record rates for higher-paying work
Americans are ditching their jobs by the millions, and retail is leading the way with the largest increase in resignations of any sector. Some 649,000 retail workers put in their notice in April, the industry's largest one-month exodus since the Labor Department began tracking such data more than 20 years ago.
EU 2021 VAT Changes for Ecommerce Businesses
On 1 July 2021, the 27 member states of the European Union (EU) made changes to value-added tax (VAT) obligations. The changes will affect businesses that sell goods from one EU country to another (known as distance selling) as well as businesses that sell goods which are imported from a non-EU country and delivered to an EU shopper. There are also changes to the rules for business to consumer services. 
Livestreaming ecommerce takes baby steps in the US
Livestreaming ecommerce is still searching for its entry point into the US market, but mobile marketplace NTWRK is making headway in the space. The platform is expanding rapidly: Last week, it announced the launch of three new shoppable shows and hosted the first virtual Sneaker Con.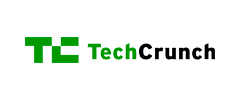 Amazon Maintains Lead in Cloud Infrastructure Market
Amazon. com Inc. maintained a large lead in the market for cloud infrastructure, which rents computing, storage and networking capability to users, research firm Gartner Inc. said on Monday. In 2020, Amazon Web Services, the tech giant's cloud computing arm, generated more than twice the cloud infrastructure revenue as No. 2 player Microsoft Corp., Gartner said in a new report.
To subscribe to the Ecommerce & Marketplaces Newsletter, please complete the subscription form on this page (either to the right or below this article, depending on device). If you have any suggested content for this newsletter or would like to discuss evolving your organization's digital commerce, please write to us at info@mcfadyen.com.